Batman
's box office performance back in the summer of '89 is the stuff of legends... We hadn't seen a blockbuster of this caliber since
Star Wars
, and we'll likely never see one that matches it again. Today's posting of various articles from a vintage edition of the entertainment newspaper
Variety
sheds a little more light and just how awesome Batman's presence was back in June of 1989...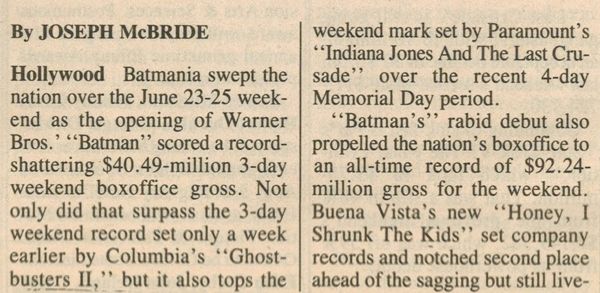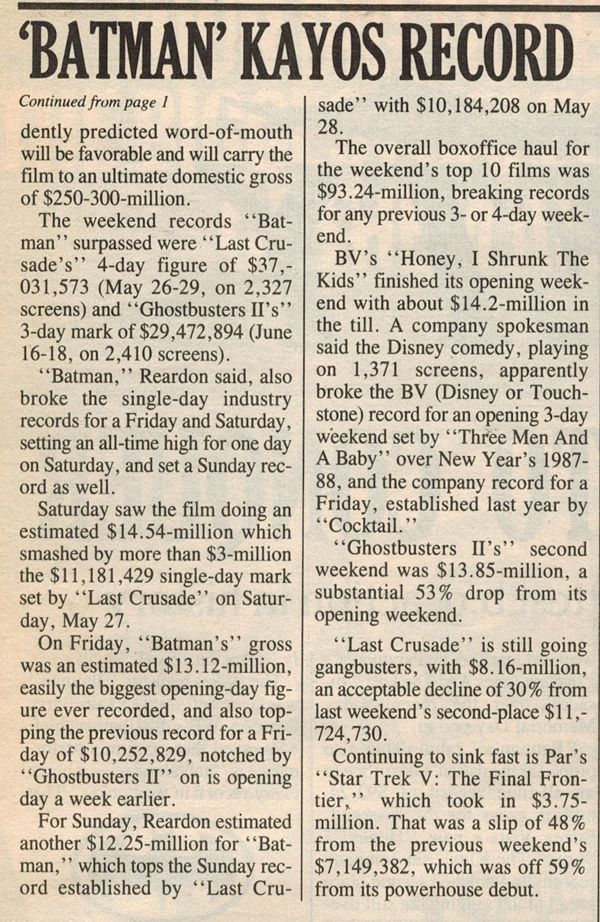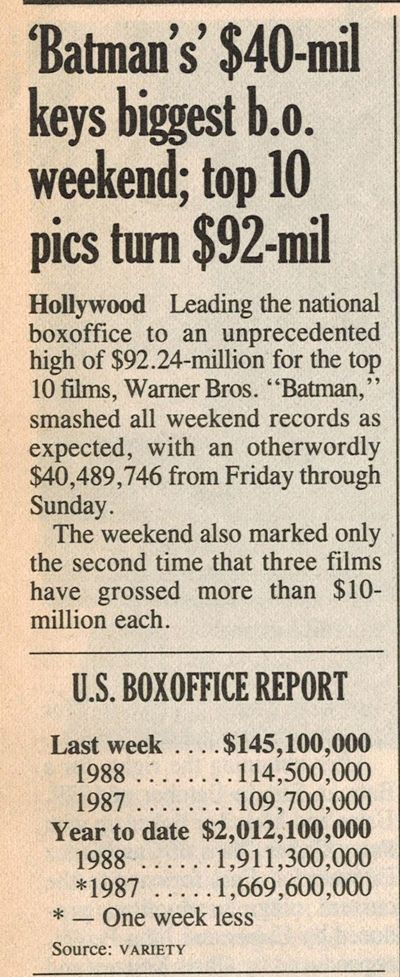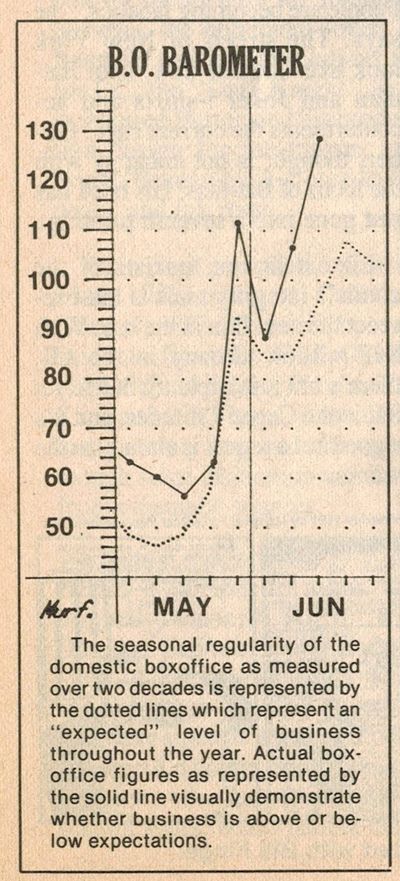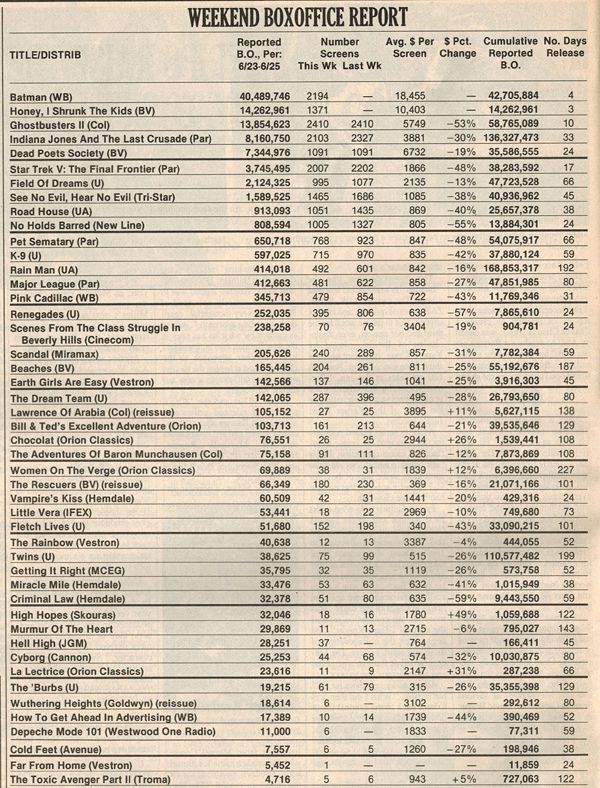 Also included in this edition- "Batman: The Comic Connection"... A nice little article highlighting Batman's comic origins.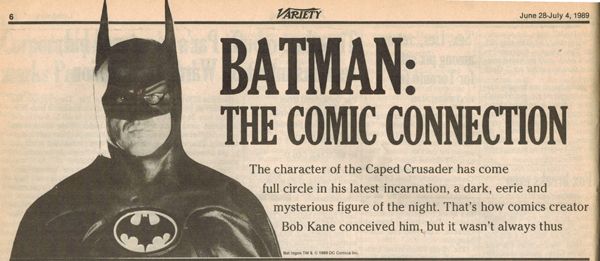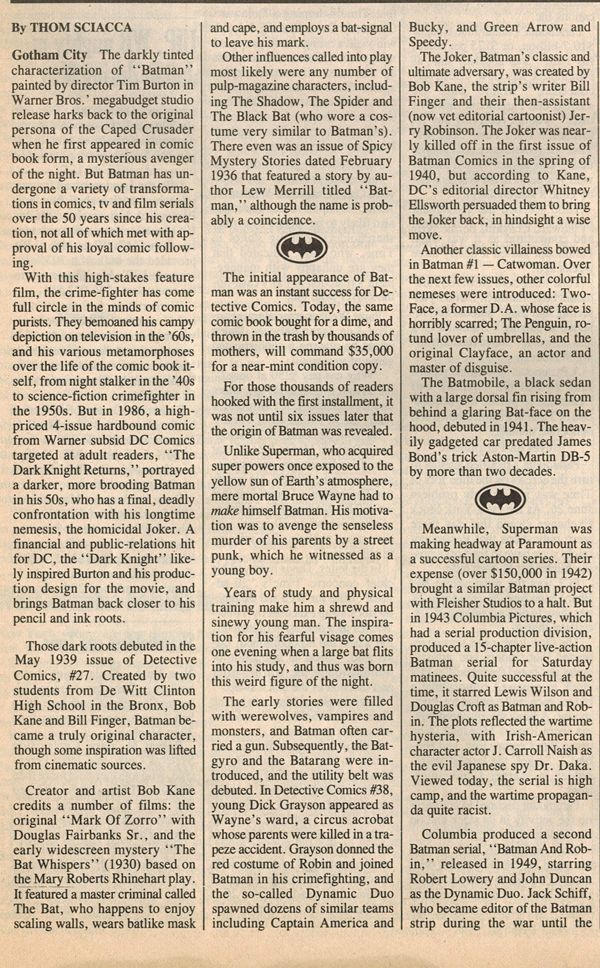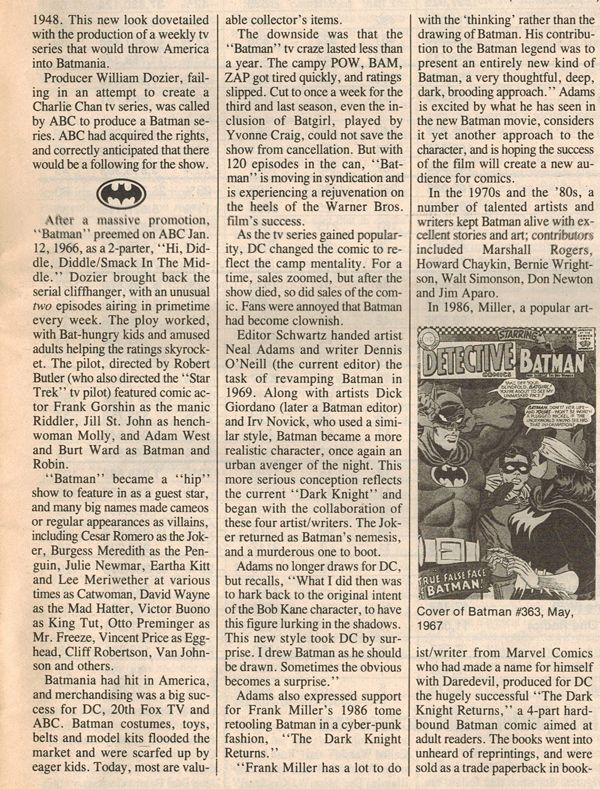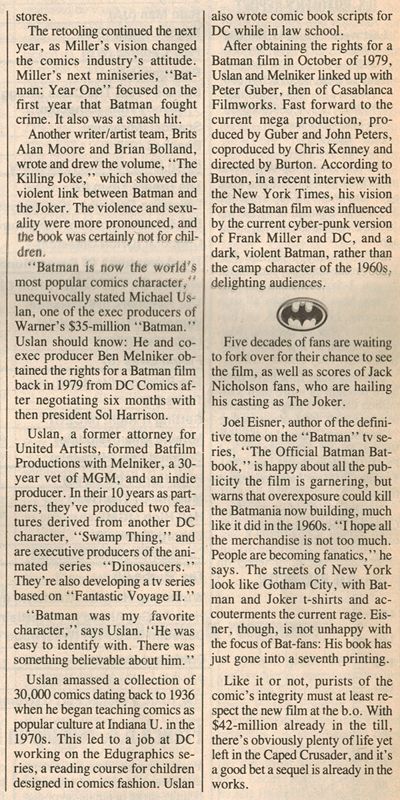 And we finish things off with this 3 page ad from Warner touting the film's success. They had every right to brag.