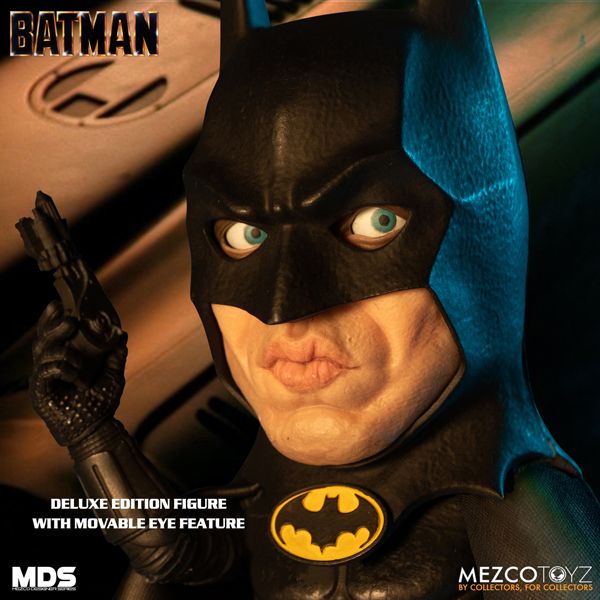 MDS Deluxe Batman (1989)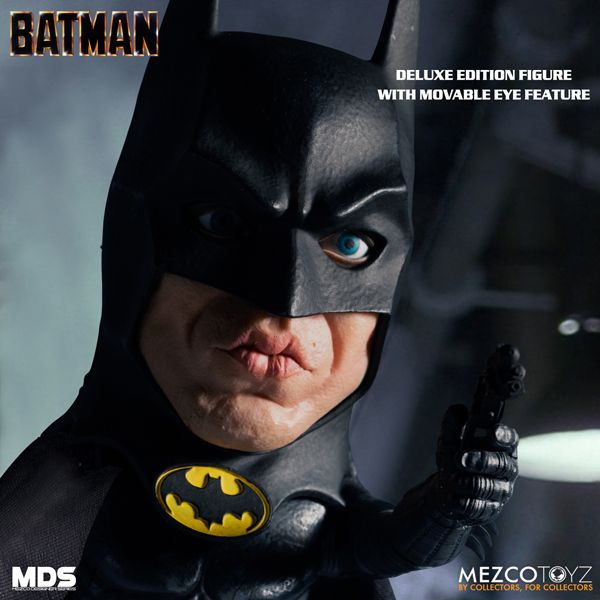 "I'm Batman."
Straight from Tim Burton's 1989 ground breaking film, Batman joins the Mezco Designer Series!
The MDS Deluxe Batman (1989) features an all-new movable eye function. Now there is no where for the Joker and his henchmen to hide!
Equipped complete with his trusty Batarang and grappling gun, as well as 6 interchangeable hands, the MDS Batman includes a posable leather-like cape so he can recreate many dynamic poses from the film.
Batman stands approximately 6" tall and features 12 points of articulation.
MDS Deluxe Batman (1989) comes packaged in a window box, perfect for display.
Order here:
MDS Deluxe Batman