Even though its cover presence was a mere blurb tacked in at the top,
Batman
'89 figured prominently in issue #9 of
Comics Scene
magazine-
First up... This great piece covering an often overlooked segment of filmmaking: Storyboarding.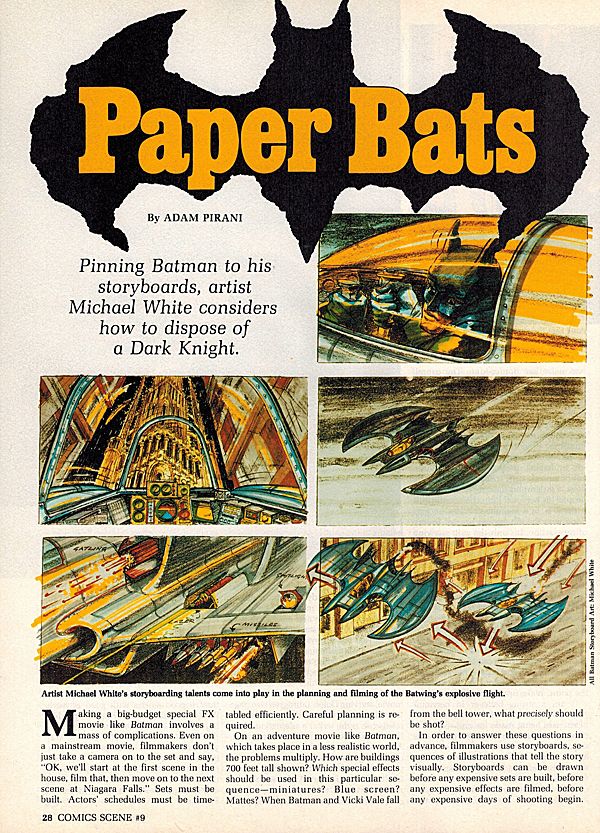 ....Followed by a fantastic interview with star Michael Keaton conducted just 10 days before the film released!