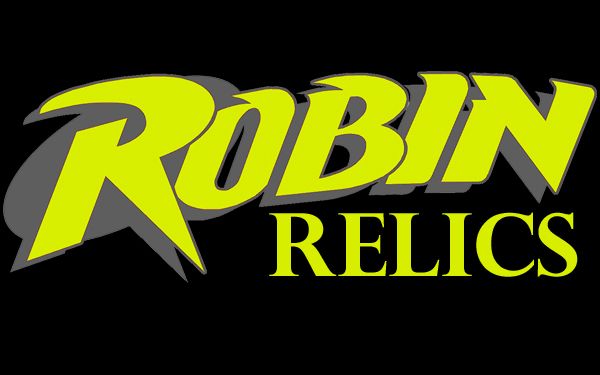 This installment of "
Robin Relics
" brings you Issue #179 of
Comic Shop News
(the comic shop newspaper). Some great content here... We get a history of the Robin character, an explanation as to why Batman needs a sidekick, a look inside the new Robin costume, and even a little blurb about Tim Burton picking the suit!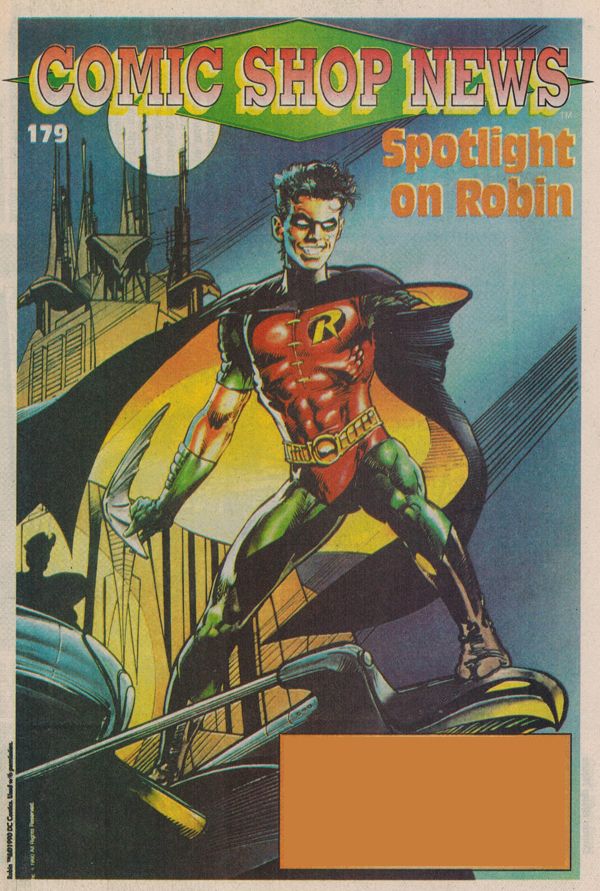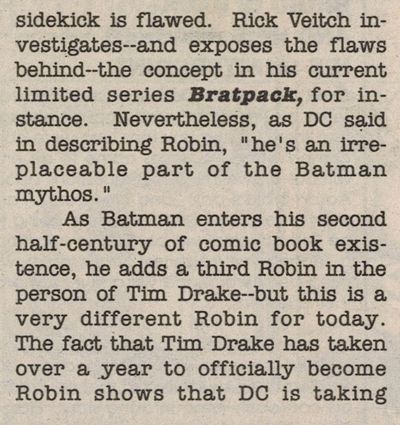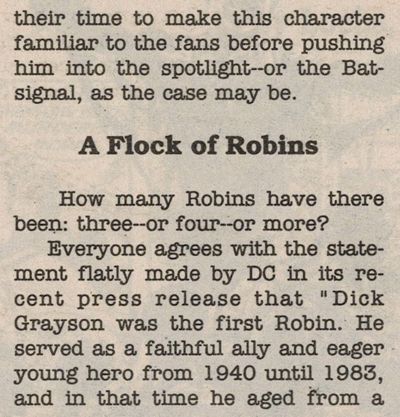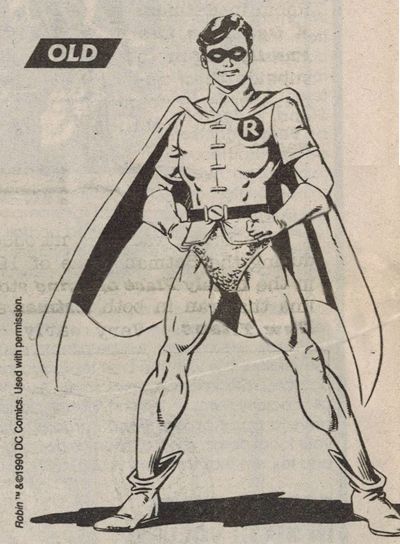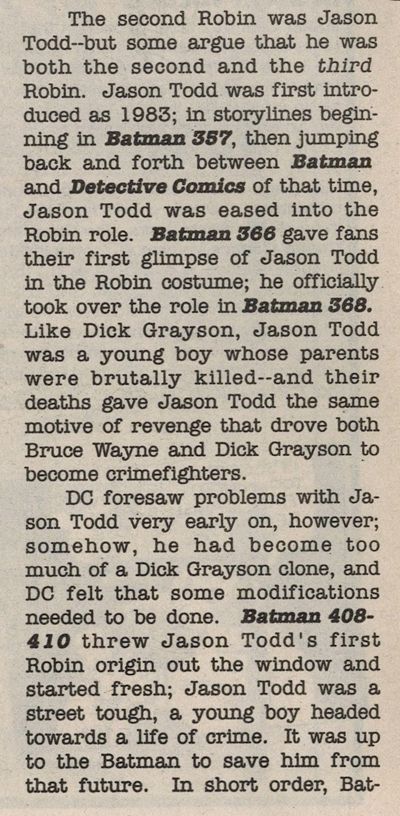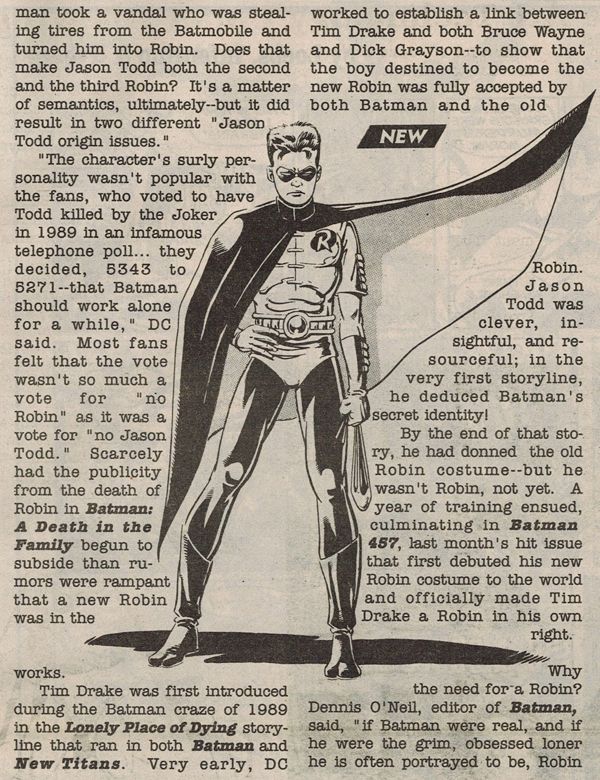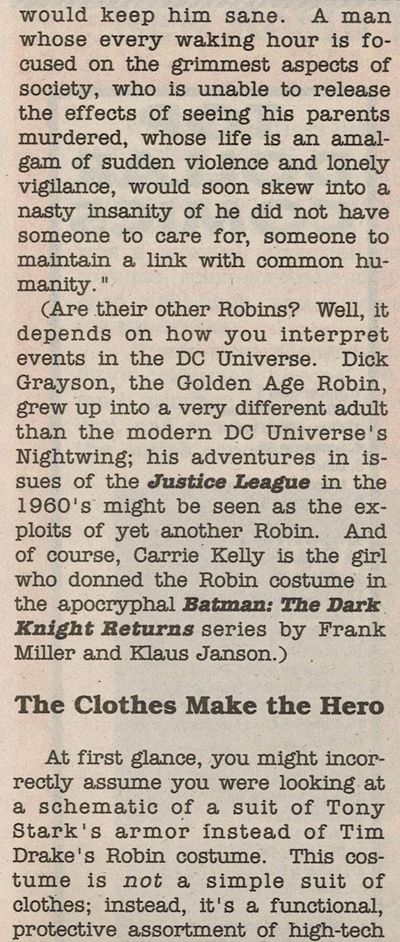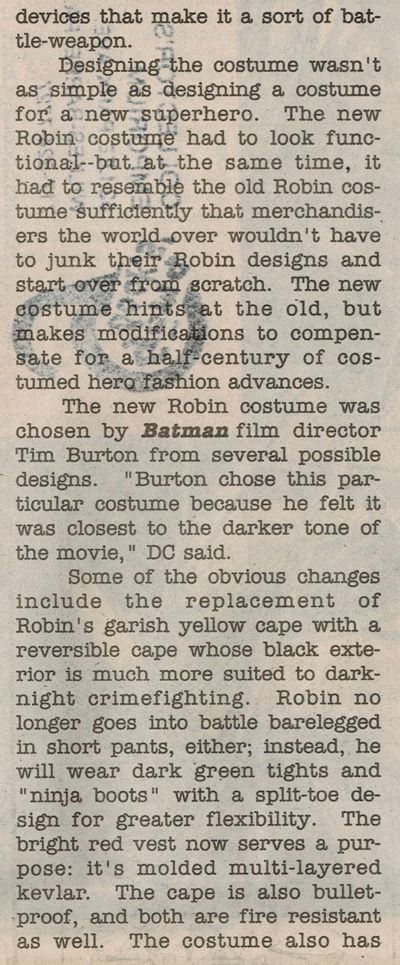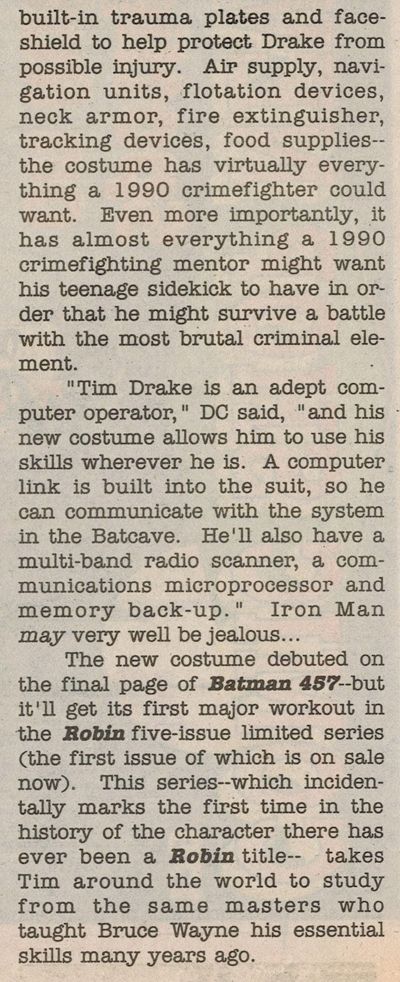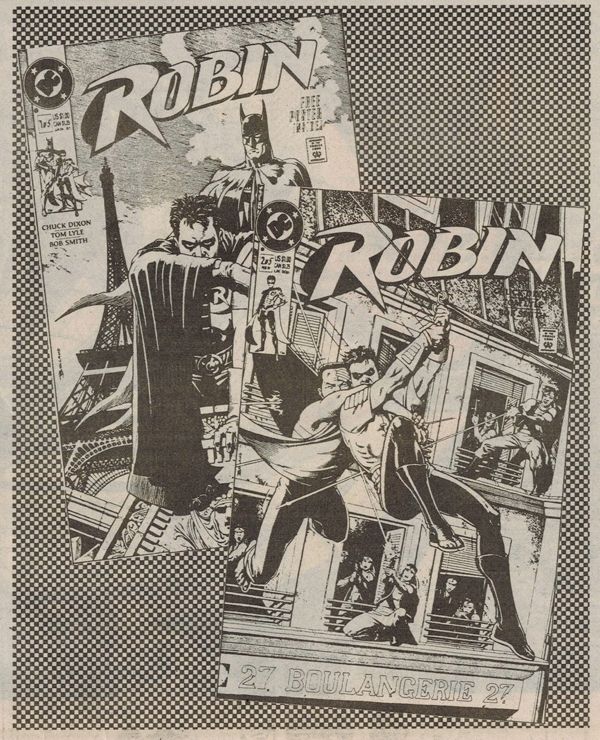 Also included in this issue is this brief snippet about
Entertainment Tonight
running a story on the new Robin. I vividly remember watching this segment when it aired. If anyone happens to have a copy of this, PLEASE e-mail me at james@1989batman.com as I would LOVE to see it again!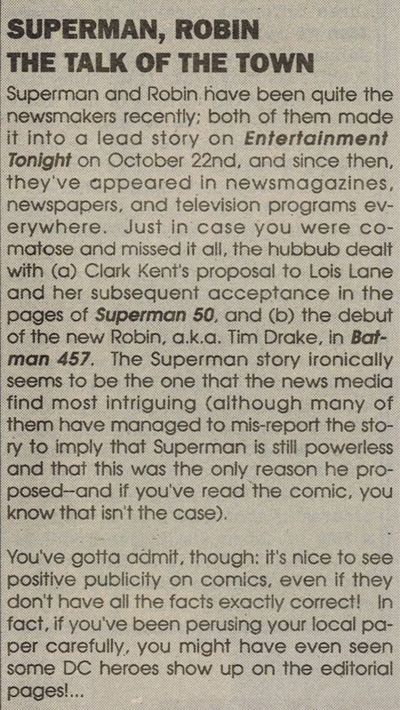 As a side note... I just want to point out that the
Kenner Batman Returns Robin figure
looks VERY similar to the Robin art used in this article (drawn by Tom Lyle). Many folks have speculated for years that the head sculpt used on that figure was an early take on Marlon Wayans (who was originally set to play Robin in
Batman Returns
) due to the box-style haircut. I have never held much stock in that idea. I always felt the hair was just a result of Kenner trying to translate Robin's high, spiky hair to plastic while being limited to what they could pull off in the manufacturing process. This comparison of the art with that head sculpt shows that Kenner's effort is indeed a VERY close match to Lyle's interpretation...