Now THAT is a Batwing! Coming in the first quarter of 2023 is this INCREDIBLE 1/6 scale Batwing replica!
Here are all the details from Jazzinc-
Inspired by the oval-shaped Bat-insignia symbol, the original Batwing had a 35 feet wingspan which means a ⅙ version is going to need a sizable display space. In fact, you may want to start making room.

Measuring in at 44.92 x 52.4 x 14.5 inches, or 114.1 x 132.9 x 36.8 in CM, Jazzinc has never offered anything of this size and scale. And now that this is an officially licensed product, the hyper-accurate Batman 1989 Batwing Ultimate Edition will also include a magnetically removable canopy, a detailed cockpit interior with light-up functionality, a gatling gun, and enough room inside the cockpit for a Hot Toys™ DX09 Batman.

Moreover, due to its unprecedented size, the ⅙ Batwing is a limited edition collectible that can only be made to order. Pre-order yours now for a Batman collectible unlike any other.

SIZE (inches) : 44.92 x 52.4 x 14.5
SIZE (CM) : 114.1 x 132.9 x 36.8

The made-to-order "Batman" 1989 Batwing Ultimate Edition includes:

Gatling gun
Moveable flaps
Detailed cockpit interior
Light-up features on interior and exterior
Add-on clippers with saw
Magnetically removable canopy
Detachable wings
Display mount for both horizontal (flat surface) and vertical (wall) surfaces

*LISTED PRICE EXCL SHIPPING CHARGE*
*FIGURES NOT INCLUDED*
* PRICES SHOWN WITHOUT VAT* VAT will be applied based on your shipping address, filled in when checking out (or logged in).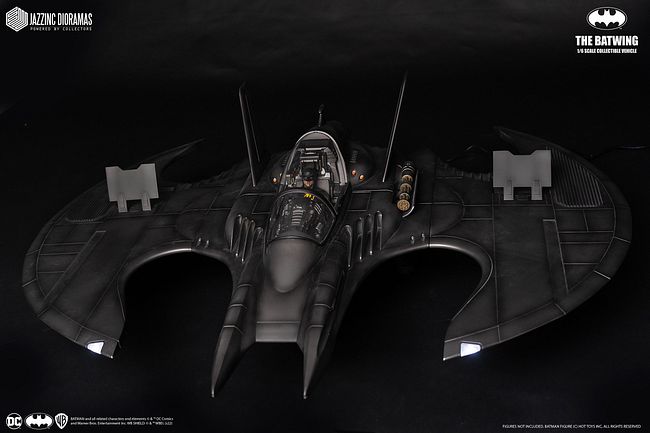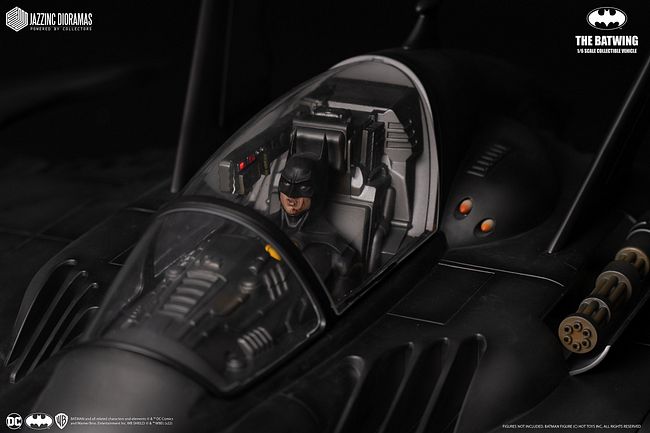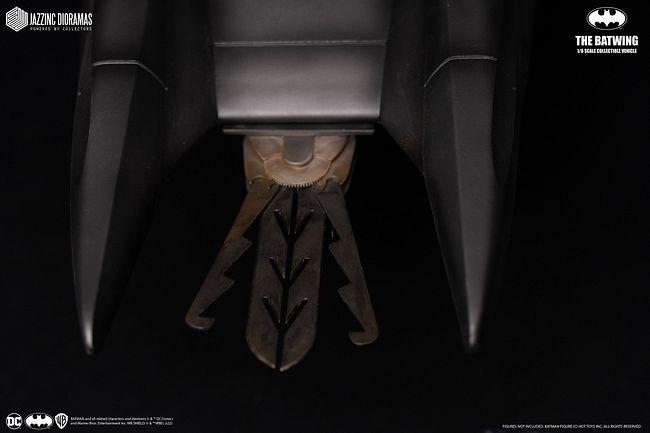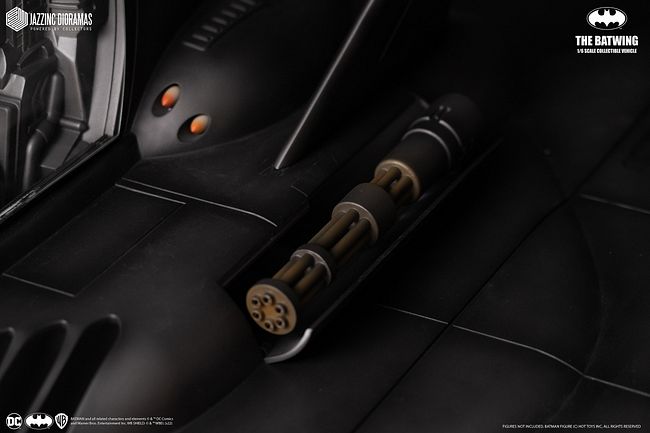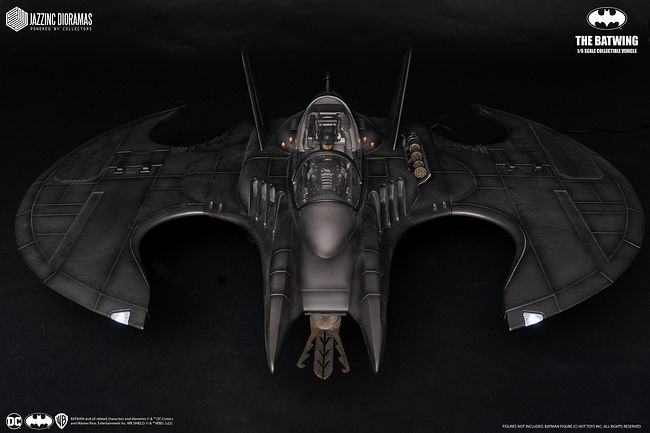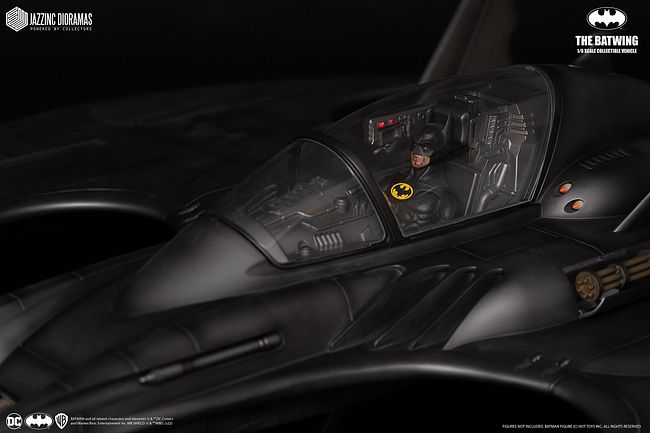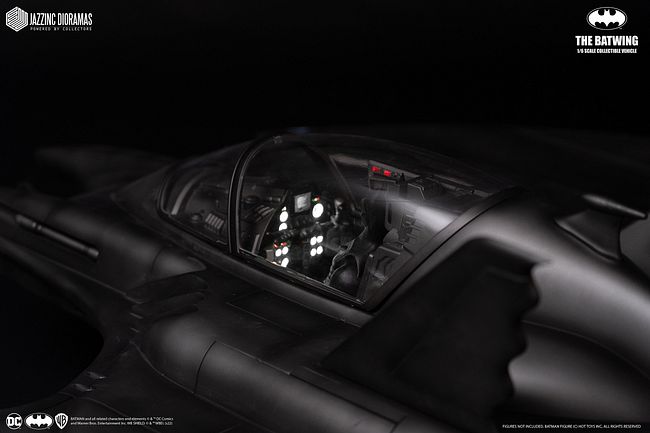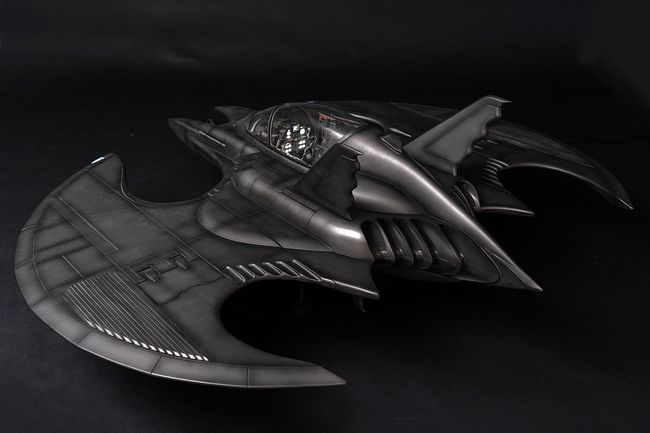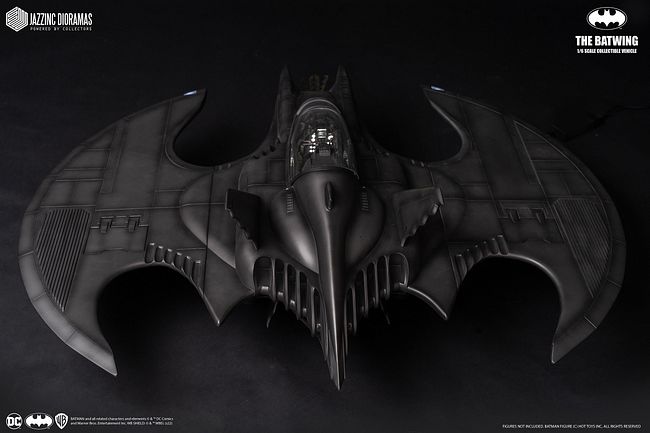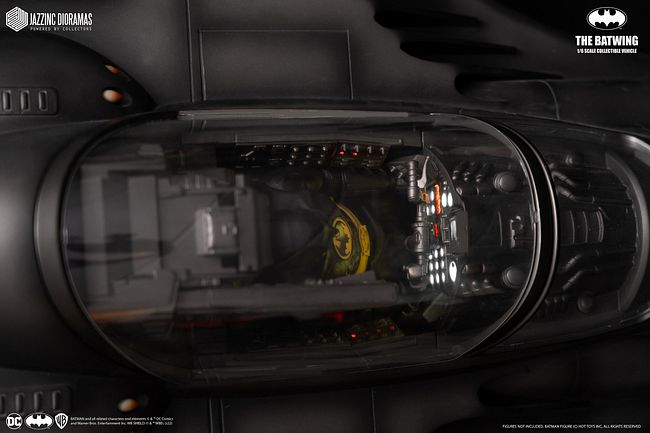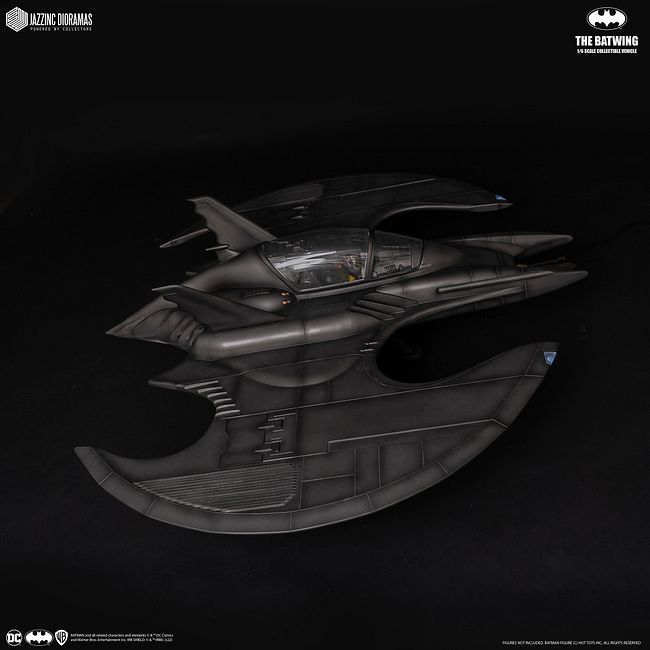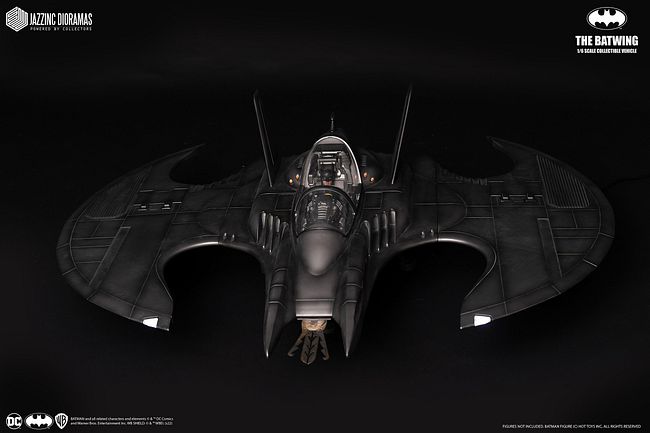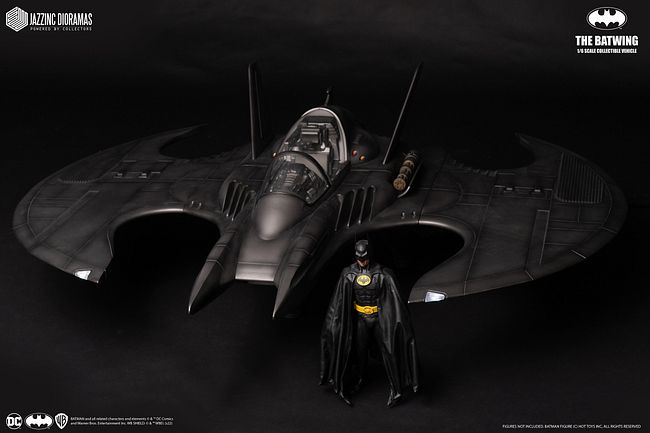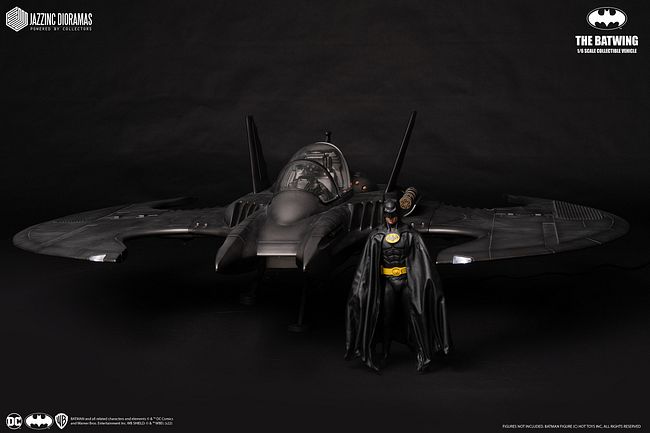 The Batwing is currently available for preorder at Jazzinc's page... But don't wait too long! This item is limited to preorder production ONLY! So if you want it, you have to preorder to get it. Payment plans are available, head here to order:
Jazzinc Batwing
(and be sure to tell them 1989Batman.com sent ya!)