For the first new post in the "
Robin Relics
" feature, I figured we'd go back and take a look at a couple of issues from DC's now defunct "
Direct Currents
" preview magazine. First up- The November 1990 issue! The magazine features a cover story on the first Robin mini-series, solicitation blurbs for the initial issue & a cloisonné pin, AND a stellar interview with writer Chuck Dixon & artist Tom Lyle!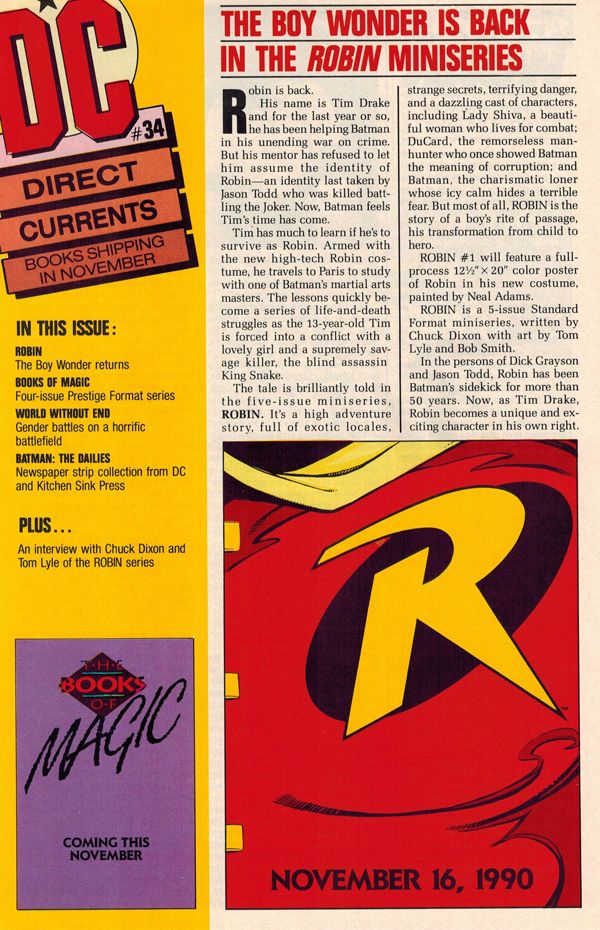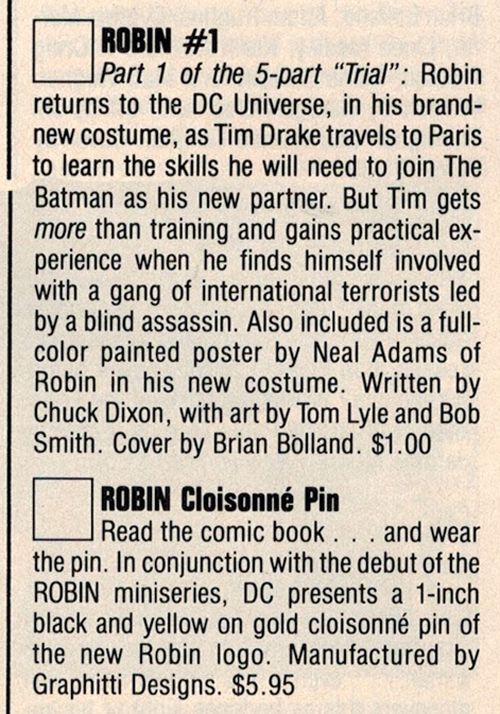 Next, we jump forward a year and check out the October 1991 issue. This installment features a cover story on the "
Robin II
" mini-series, solicitation blurbs for the many different ways you could collect the series, and a back cover panel showcasing the issue #1 variants (sans holograms).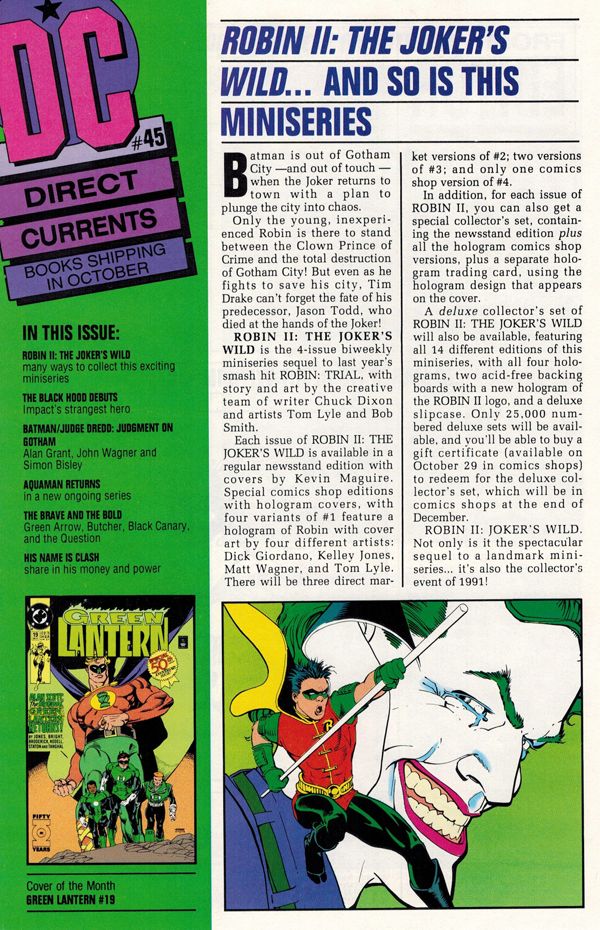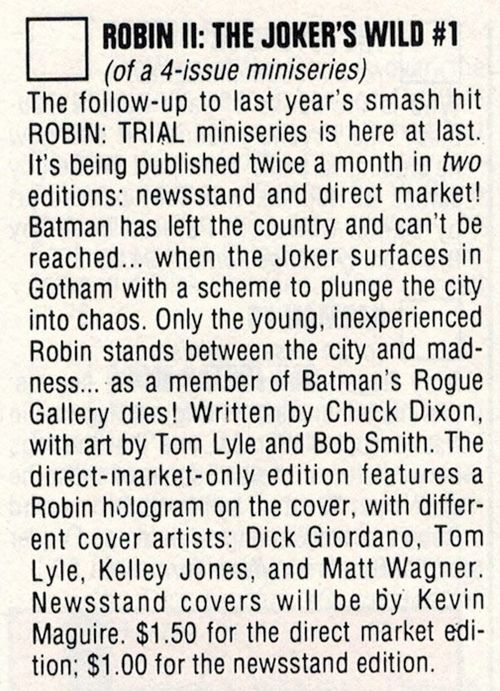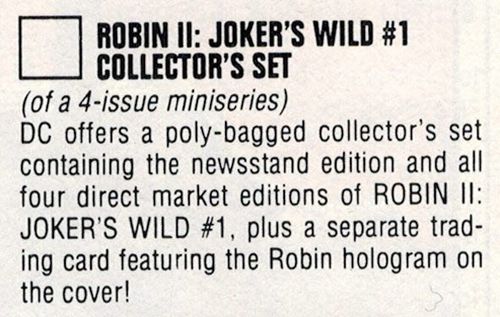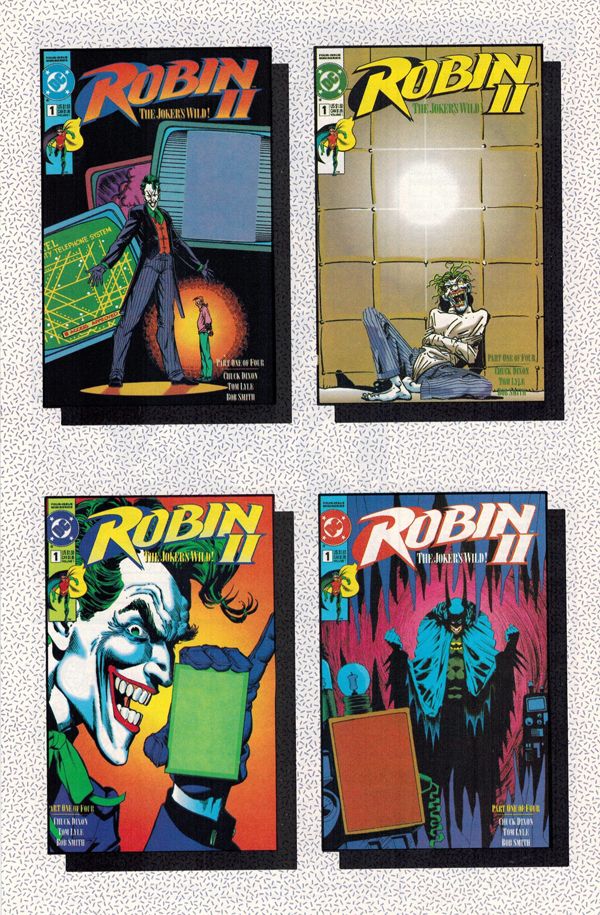 I remember these years quite fondly... Back when a comic mini-series focusing on just one character (and a sidekick at that) could elicit this kind of excitement and promotion. Nowadays everything has to be a huge, company-wide crossover to get this kind of attention from the big two. Little things like solid storytelling and good, clean art put on the backburner in exchange for "creating an event". Ah, the good ol' days...